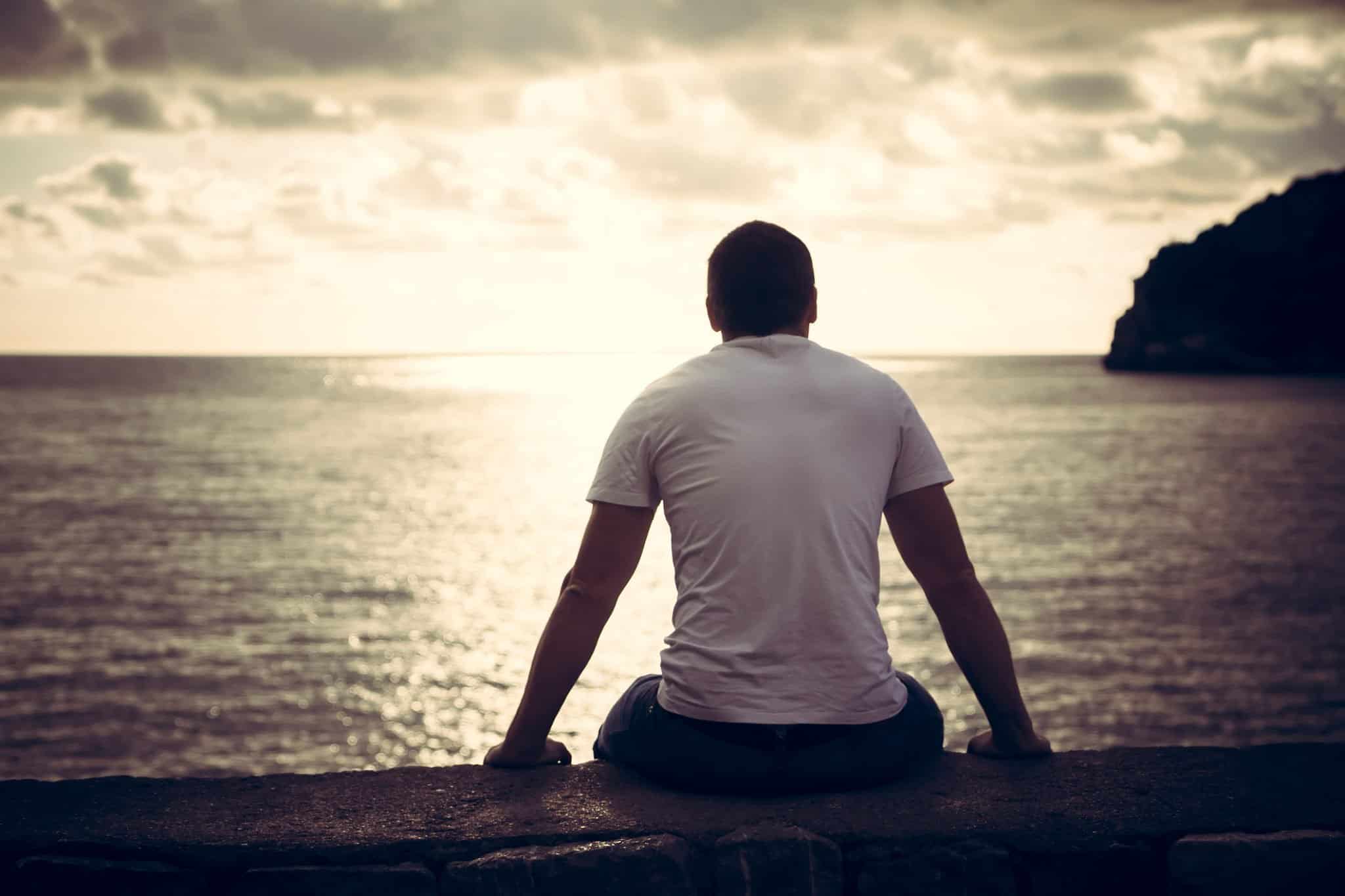 Depression Counselling in Footscray and Mill Park
On average, around 1 in 6 women and 1 in 8 men in Australia will experience some level of depression. Statistics can be helpful in getting a picture of a mental health issue but these numbers do not highlight the impact depression has on an individual's life. The impact of depression on a person's life affects their ability to function and get through a day, being able to be effective at work or study and relationships with others is often affected. The individual experience of
depression
is varied and differs from person to person. While there is a list of depression symptoms, this does not mean this is a tick list as some people have a varied presentation and this may change over time.
Depression is a widely used term that is often misunderstood as someone feeling 'sad'. There are many misconceptions and stereotypes used to portray a person living with depression, and so it is important to unpack the symptoms of depression, the experiences, and treatment of depression to better inform the community.
Myth 1: Someone who feels 'depressed' can be diagnosed with depression
This is not necessarily the case. Someone may be feeling 'low' simply because of a situation, and not because they have the major depressive disorder. Feeling sad or unmotivated are considered symptoms of depression, but do not meet the biopsychosocial requirements for a diagnosis of depression. For example, someone failing an exam and worried about passing their class may feel 'low' and withdraw from others, however, this does not mean they have depression.
Myth 2: Depression happens because of a sad event
This is a big myth that affects people who experience depression. People often say 'get over it' or 'it will get better' without really understanding how depression begins. Importantly depression occurs due to function of neurotransmitters in the brain being impaired. This is why medication given addresses these neurotransmitters .
To be diagnosed with the major depressive disorder, or a similar mood disorder, specific criteria needs to be met and this is more than just being 'sad' all the time. This page should be a starting point for you to ask further questions and get the support you need if you or a close person to you is affected by feeling depressed or having depression symptoms.
'Depression' is an umbrella term for a number of mood affective disorders that all display similar symptoms but often have different underlying causes. These individual disorders include:
-Disruptive mood dysregulation disorder
-Major depressive disorder
-Persistent depressive disorder (dysthymia)
-Premenstrual dysphoric disorder
-Substance/medication-induced depressive disorder
-Depressive disorder due to another medical condition
-And unspecified depressive disorder.
---
1Symptoms of Depression
There are a variety of symptoms that may be present in cases of depression. It is important to understand that not all of these symptoms are present at all times, and not everybody with depression experiences these symptoms. Symptoms that can be present include:

•Depressed mood most of the day, nearly every day
•Loss of energy, feeling exhausted, lethargic, and fatigued
•Lack of mental concentration, and inability to remain focused
•No longer feeling pleasure or joy from activities that were previously enjoyed
•Significant weight loss or weight gain
•Sleeping too much or too little
•Restlessness and an inability to stay still
•Feelings of worthlessness and/or excessive or inappropriate guilt
•Recurrent thoughts of death

(Source: DSM V)

According to the biopsychosocial model, at least five of the above symptoms must present for a minimum of two consecutive weeks for a diagnosis of depression. These symptoms need to be distinct from another medical condition. Most importantly, a thorough mental health assessment by a medical practitioner or a psychologist is required in order to attain a diagnosis of depression

If you feel you have a number of these symptoms, it may be worthwhile contacting your GP to discuss the possibility of depression.
2Treatment and Support
Depression can be a complicated syndrome, and there are a number of treatment options, depending on your unique situation. You should have an input into all aspects of treatment, There are different treatment options for depression and the course taken depends on the severity, the symptoms present but also the personal ability of the person who has depression.


Medications

Often there is a neurological component to depression in which there may be too much or too little of certain neurotransmitters in the brain. Antidepressant medications aim to restore the balance of these chemicals, and in doing so, aim to restore emotional regulation. There are benefits of taking medication for depression, particularly in cases where daily functioning is heavily impacted by the diagnosis. Medications can greatly help a lack of motivation and energy levels, which then support the person towards engaging in work and areas to improve their mental state. In some ways, antidepressants can be considered a gateway to psychological therapy, as they minimise the neurological component of depression and allow people to begin work on the emotional and mental components. These antidepressant medications do take time to take effect, in some cases around 6 weeks, and this should be noted before starting them. Clients often stop taking antidepressants due to the negative side-effects, which do vary between different classes of antidepressant medications. It is important to discuss antidepressant therapy with your GP in order to find the right medication and dose for you – and remember, you should be involved in all decisions regarding your own treatment.

Note: We are not medical practitioners, and are not providing any medical advice. You will need to discuss all aspects of pharmacological therapy with your GP or specialist, including starting, stopping, or altering antidepressant medications.


Counselling

Taking medication may alleviate some of the symptoms connected with depression however they often don't address the health issue more broadly. To that effect, antidepressants may be considered a 'band-aid', masking the symptoms without really targeting the underlying causes. Depression is complex and often requires counselling to work through the underlying issues, but also to help build real strategies for combatting negative feelings and stressors in your everyday life.

Most importantly, counselling should be unique and tailored to your specific needs.
---

Depression counselling with Safe Place Therapy
YES WE OFFER MEDICARE REBATES: this significantly reduces the price of counselling for you. Medicare rebated sessions can be organised with Stuart Cheverton or Prue Gilligan. to find out more about organising this please contact our team directly on 0411 791 089 or email via safeplacetherapyspt@gmail.com
At Safe Place Therapy, we recognise that everybody has a unique experience with their
depression
, and understand there are a number of different circumstances and life histories that are all involved in building you up as a person. Our counselling sessions are centred on you, and our counselling style is tailored to meet your requirements so that you can gain the maximum benefit from us. There are a number of different counselling styles and techniques, and we strive to deliver the most appropriate modality for you. We pride ourselves on providing a safe place for those who require counselling support to discuss any issues or past experiences they may wish to bring up.
Our Footscray office is very close to Yarraville, Newport and Williamstown with Footscray train station on the same street.
Our Mill Park office is on Childs road close to Epping, Thomastown and South Morang.
Here are some points of difference about Safe Place Therapy:
•
We are affordable and flexible
: our session costs are much more reasonable than others, and we offer low-cost options and Medicare rebated sessions to eligible clients
•
We are human first and professionals second
: Our clients love that we don't lecture them or preach as an expert. Our job is to be a human being and work with you.
•
We offer support and understanding
: We want to understand your story and unpack your experience, working with you towards your goals.
•
We are a safe place
: This is more than just a physical safety, it's about providing unique and tailored therapy that is non-judgemental and appropriate for each individual.
If you would like to make an appointment please use the book now button or call us to talk about your situation, 0411 791 089 Now is the time to get the support you need.
Pricing
Appointments cost $130 per session.This is well below many other services who charge $160 or more. Safe Place Therapy does offer a lower cost rate for clients needing this. Please contact us directly if you have any questions.
Medicare rebates can be claimed for counselling with Prue Gilligan. This needs to be arranged through your local GP and getting a referral to our service. If you would like further information please contact us.